Preschool Storytime
Preschool Storytime is for children 5 and younger and their caregivers, and is held on Wednesdays at 10 am.
Teen Anime Club
Meets once a month; check the event calendar for specific days and times. This program is for teens ages 12-17.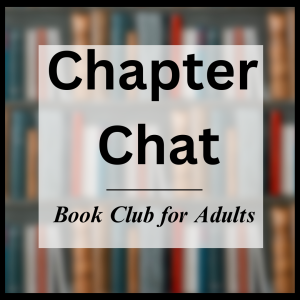 Chapter Chat
Chapter Chat is an adult book club that meets the last Monday of each month at 6:30 p.m. in the Library's meeting room.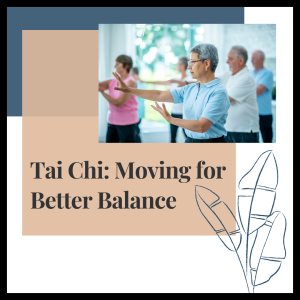 Tai Chi
Beginning Tai Chi sessions are held Mondays and Wednesdays at 2:00 p.m. Tai Chi: Continuation sessions are designed for those who have already taken the beginning session and are held Mondays and Fridays at 10 am. Space is limited and registration is required.

Library Programs & Events Calendar
December

2023

Sun
Mon
Tue
Wed
Thu
Fri
Sat

1

Tai Chi Continuation 10:00 A.M.-11:00 A.M.

•

4

Tai Chi Continuation 10:00 A.M.-11:00 A.M.

Tai Chi: Moving for Better Balance 2:00 P.M.-3:00 P.M.

• •

5

Teen Time Book Club 4:30 P.M.-5:30 P.M.

•

6

Storytime 10:00 A.M.-11:00 A.M.

Tai Chi: Moving for Better Balance 2:00 P.M.-3:00 P.M.

• •

7

Blood Drive 12:30 P.M.-5:30 P.M.

•

8

Tai Chi Continuation 10:00 A.M.-11:00 A.M.

•

11

Tai Chi Continuation 10:00 A.M.-11:00 A.M.

Tai Chi: Moving for Better Balance 2:00 P.M.-3:00 P.M.

• •

12

Friends of the Library Board Meeting 5:00 P.M.-6:30 P.M.

•

13

Storytime 10:00 A.M.-11:00 A.M.

Tai Chi: Moving for Better Balance 2:00 P.M.-3:00 P.M.

• •

14

Kiddos Korner Book Club Meeting "I Survived" 4:30 P.M.-5:30 P.M.

•

15

Tai Chi Continuation 10:00 A.M.-11:00 A.M.

•

18

Chapter Chat 6:30 P.M.-7:30 P.M.

•

19

Teen Time Anime Club Meeting 4:30 P.M.-5:30 P.M.

•

20

Storytime 10:00 A.M.-11:00 A.M.

Tai Chi: Moving for Better Balance 2:00 P.M.-3:00 P.M.

• •

21

Kiddos Korner Holiday Crafting 4:30 P.M.-5:30 P.M.

•

22

Tai Chi Continuation 10:00 A.M.-11:00 A.M.

•

27

Storytime 10:00 A.M.-11:00 A.M.

Tai Chi: Moving for Better Balance 2:00 P.M.-3:00 P.M.

• •

29

Tai Chi Continuation 10:00 A.M.-11:00 A.M.

•