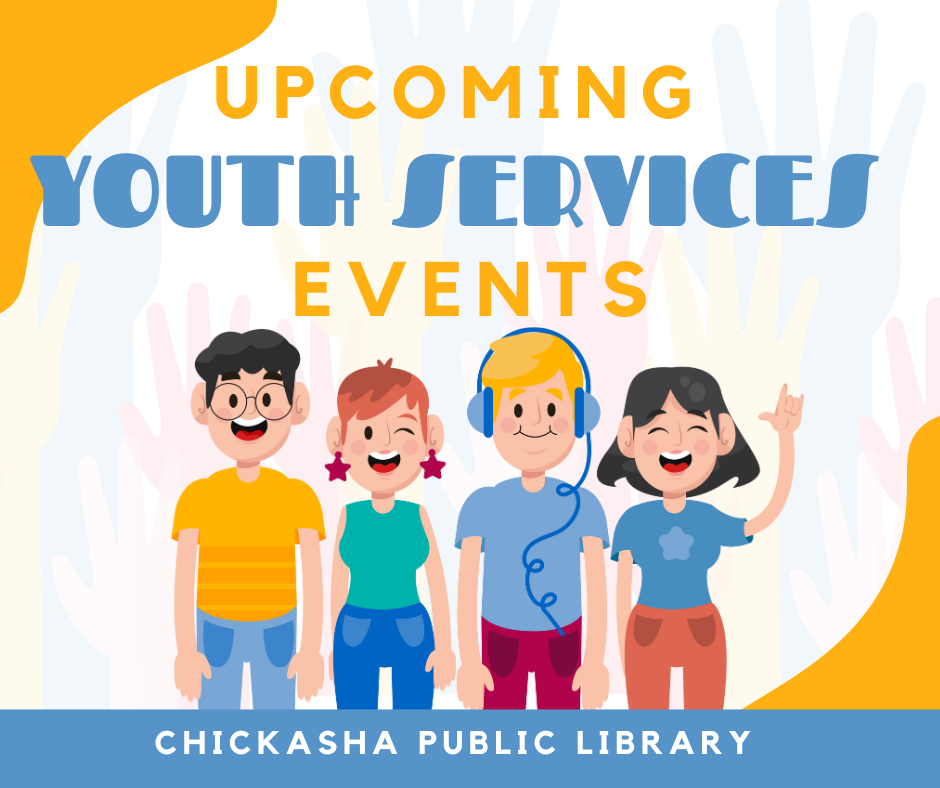 Upc

om

ing

You

th S

erv

ice

s Ev

ent

s
Wee Ones
Ages 5 and under

Wednesdays at 10 a.m.
Kiddos' Korner
Ages 6-11

Thursdays at 4:30 p.m. Check the calendar for event details and dates.
Teen Time
Ages 12-17

Tuesdays at 4:30 p.m. Check the calendar for event details and dates. 
Every month we offer free programs for ages 0-17. We have monthly clubs like Teen Time Anime Club (ages 12-17), Teen Time Book Club (ages 12-17), Kiddos' Korner I Survived Book Club (ages 6-11), Wee Ones Storytime weekly (ages 0-5), and tons of others cool programs including Kiddos' Korner Let's Get Geeky STEM events, Kiddos' Korner canvas paint classes for all ages and The Zen Den: Yoga and Mindfulness program for ages 5 and up. 
Here are a few other things we offer for youth:
MONTHLY BEANSTACK CHALLENGES
You can register for Beanstack using the QR Code below or by going to https://chickashapl.beanstack.org/reader365.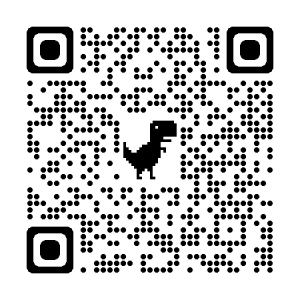 Monthly Take & Make Kits 
You can take these special crafts home or make them in our Makerspace located in the youth department of the library.
The Makerspace 
The Makerspace is another area for all ages to enjoy. Here you can use your creativity to make something unique using any of the supplies provided.
Scavenger Hunts and other interactive activities. Computers/tablets, books, books with CD's, Wonderbooks, playaways, book sets, flashcards, and so much more!
There's tons to do at your local library.                    Come check us out.