Newspaper Digitization Project
Chickasha Public Library's collection of newspapers on microfilm has been digitized and is now freely accessible to the public on the Gateway to Oklahoma History.
The Chickasha Public Library was awarded $20,000 through the Oklahoma Heritage Preservation Grant Program provided by Oklahoma Historical Society. In addition, the Friends of the Library contributed $3,700 towards the total cost of the project. This money paid for the cost of digitizing 473 microfilm rolls containing Chickasha newspaper records from 1923–2018. The newspapers are now hosted on the Gateway to Oklahoma History for public access.
The goal of this project is to preserve Chickasha's history and to make that information more easily accessible. Previously, the Library's newspapers records were on microfilm and could only be seen by one person at a time. Digitization allows that same information to be shared widely. Instead of scrolling through images on a microfilm screen, people can now access this information from any device with internet access. Computers with internet access are also available to the public at the Chickasha Public Library. Searching on the Gateway can be done by collection, date, keyword, or location, which makes it very efficient for anyone looking for relatives' obituaries, specific articles, or who want to browse for information about a particular person, event, or topic.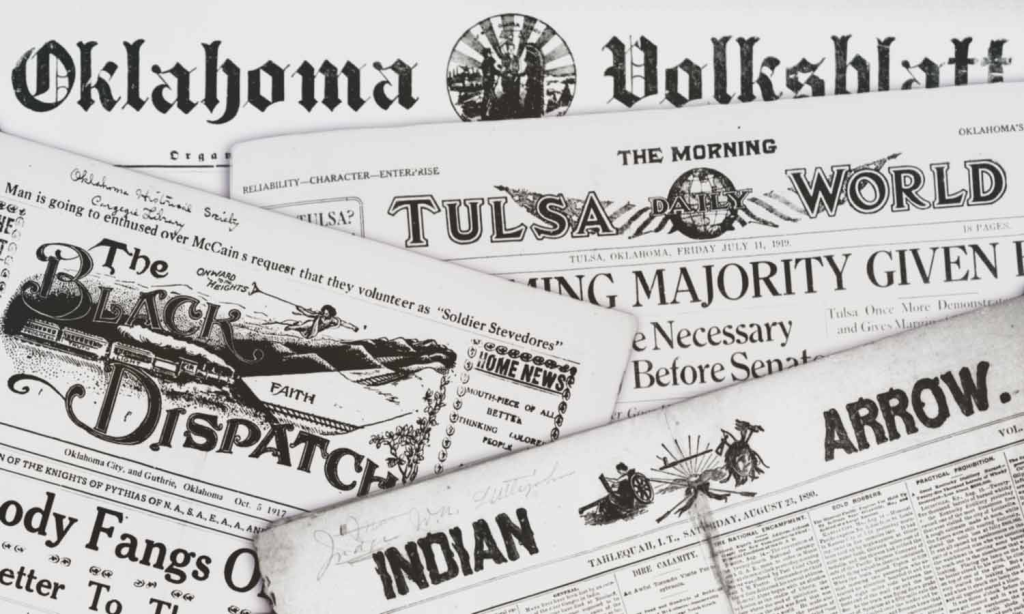 The Gateway to Oklahoma History contains thousands of Oklahoma newspapers, photographs, postcards, and more. It is a great resource for researching local history, genealogy, or simply browsing through the items. Searching can be done in a variety of ways, and newspaper images can be easily enlarged, cropped, modified, and downloaded. This allows anyone to customize their searching and reading experience to reflect individual preferences.
According to Michelle Skinner, local newspapers are valuable resources for learning about the past. "The information contained within these newspapers gives a glimpse into everyday life in Grady County. Over 90 years of history have been preserved through digitization and are now freely available and searchable."
Because Chickasha newspapers from before 1923 are already on the Gateway, this addition completes the online narrative record of Chickasha's history and ensures that the information is preserved in a format that is both user-friendly and accessible to the public.